KATTO / THE CEILING
Katto / The Ceiling is a short film produced by Finnish TACK Films. It premiered in 2017 and won the Special Distinction of the Jury at the Cannes Film Festival Short Film Competition in the same year. I was privilidged to do the graphic designing for the film. I was responsible of the title typography, domestic and international posters, press kits, flyers, and invitiations.
Client: Tack Films | Launched 2017 | Director: Teppo Airaksinen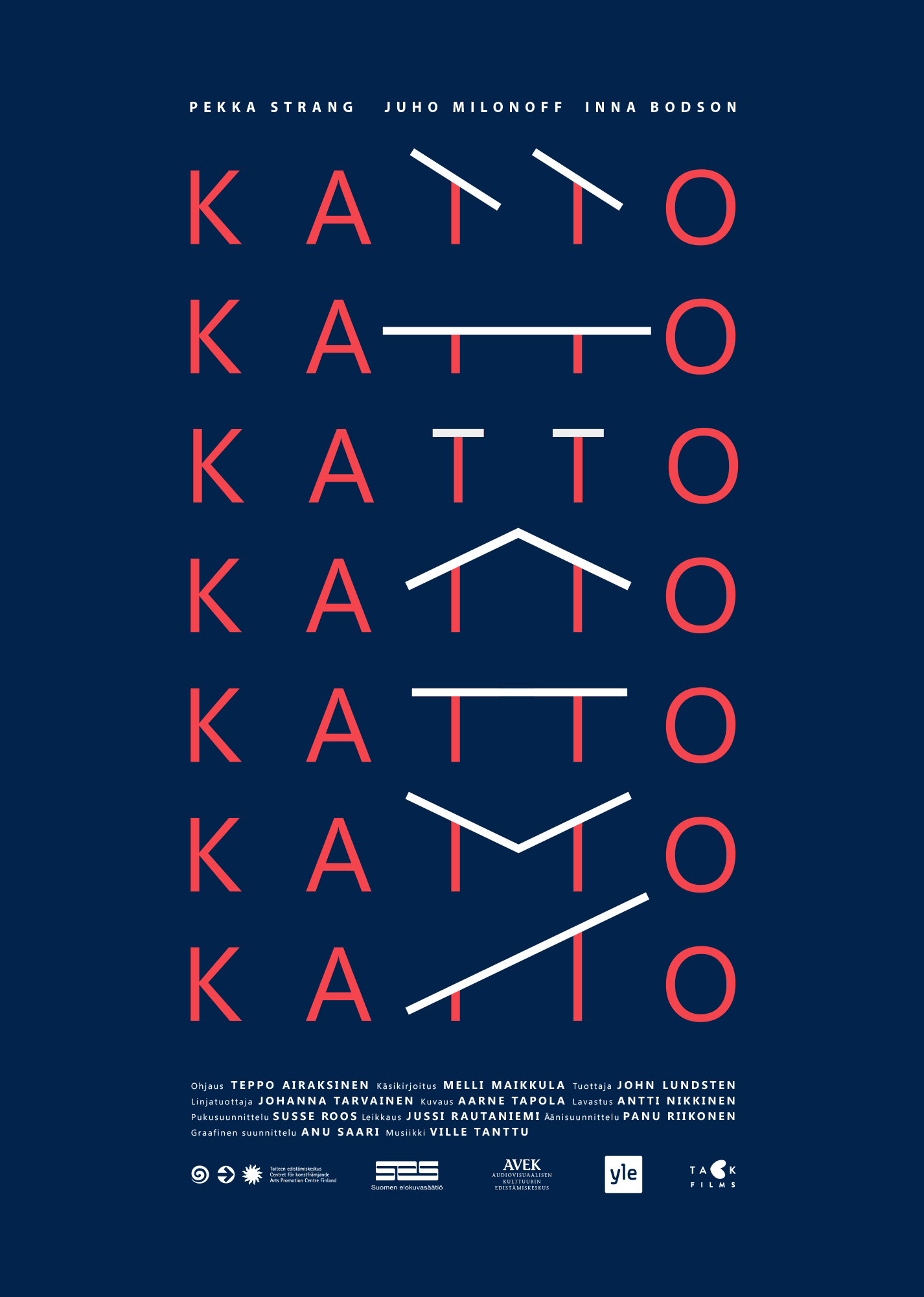 Katto poster for domestic market.
The Ceiling poster for international market.